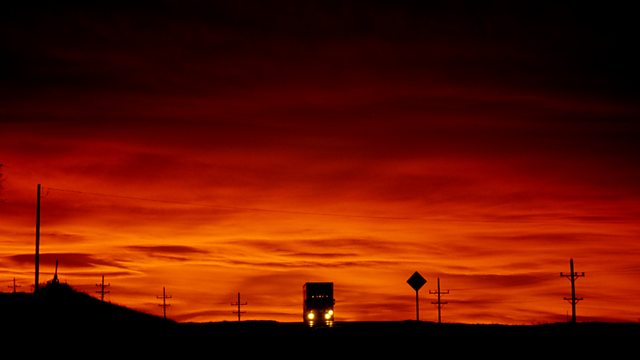 Through the Night
With Jonathan Swain.
5.00am
Cavalli, Francesco (1602-1676): Sonata a 8
Concerto Palatino
5.05am
Telemann, Georg Philipp (1681-1767): Fantasia No 2 in A minor, TWV 40:3
Matej Sarc (oboe)
5.10am
Wassenaer, Unico Wilhelm van (1692-1766): Concerto No 6 in E flat (Sei Concerti Armonici)
Combattimento Consort Amsterdam
Jan Willem de Vriend (conductor)
5.20am
Sweelinck, Jan Pieterszoon (1562-1621): Psalm 23 (5 Psalms of David)
Netherlands Chamber Choir
Philippe Herreweghe (conductor)
5.27am
Schubert, Franz (1797-1828): Psalm 23 (Gott ist mein Hirt) for high voices and piano, D706
Stephen Betteridge (piano)
BBC Singers
Stephen Cleobury (conductor)
5.33am
Enna, August (1859-1939): Waltz; Intermezzo (Klaverstykker)
Ida Cernecka (piano)
5.40am
Stenhammar, Wilhelm (1871-1927): Excelsior!
Oslo Philharmonic Orchestra
Vassily Sinaisky (conductor)
5.53am
Pallavicino, Benedetto (c.1551-1601): Cruda Amarilli
Cantus Colln
6.01am
Dubois, Theodore (1837-1924): Chant pastoral
Kalevi Kiviniemi (organ)
6.06am
Skerjanc, Lucijan Marija (1900-1973): Violin Concerto
Igor Ozim (violin)
Slovenian Philharmonic Orchestra
Samo Hubad (conductor)
6.36am
Szymanowski, Karol (1882-1937): Prelude in C sharp minor
Stanislaw Bunin (piano)
6.39am
Mozart, Wolfgang Amadeus (1756-1791): Symphony No 34 in C
Salzburg Mozarteum Orchestra
Ivor Bolton (conductor).
Last on