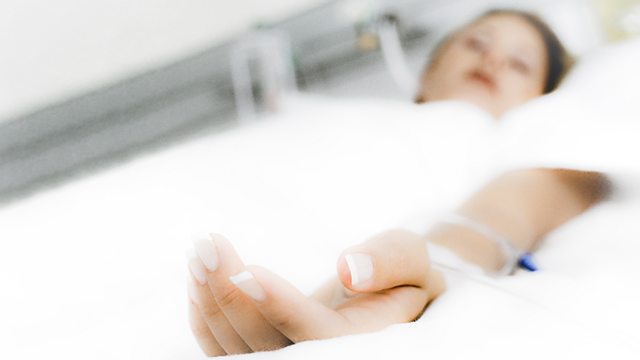 Girlfriend in a Coma
The first radio dramatisation of an iconic modern classic by Douglas Coupland, author of Generation X and Microserf, brought to the airwaves by Sony nominated Dan Rebellato.
December 15 1979. Karen Ann McNeill goes into a deep coma after a teen party. She remains under until 1997. When she wakes up, the voices in her head keep telling her the world is about to end, but Karen doesn't believe them...
Jared ..... Florian Hutter
Karen ..... Rayisa Kondracki
Wendy ..... Maggie Blake
Richard ..... Jason Durran
Hamilton ..... Simon Lee Phillips
Pamela ..... Heather Dann
Doctor ..... Peter Marinker
Megan ..... Julia Summer
Gloria ..... Buffy Davis
With original music composed by Alice Trueman
Produced by Polly Thomas.
Last on