Main content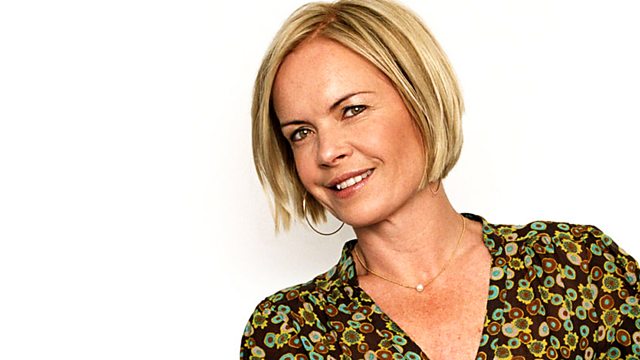 Bernhard Schlink, Memoir Writing for Beginners, and New Grub Street
Mariella Frostrup talks to novelist Bernhard Schlink, author of The Reader. Mariella and her guests also discuss the work of George Gissing, whose books include New Grub Street.
Bernhard Schlink
In 1997 Bernhard Schlink, a German law professor, had a surprise international bestseller when the English translation of his novel The Reader was published. This story about a concentration camp guard made Schlink the first German novelist to top the New York Times bestseller chart. This month Schlink's first novel since The Reader reaches British bookshops. Homecoming tells the story of a publisher's attempt to find a novel which has obsessed him since childhood, and like its predecessor deals with Germany's continuing attempts to come to terms with the events of the Third Reich. Bernhard Schlink talks to Mariella Frostrup about his generation's interest in these events, the relationship between his life as a writer and his profession as a legal academic.
Memoir Writing for Beginners
One of this month's more unusual publications is a completely blank book. Entitled My Story, it's a memoir-writing kit aimed at the complete beginner, and comes with a small paperback offering instruction and advice. Mariella is joined by the biographer and memoirist Miranda Seymour to discuss how the would-be autobiographer can get started.
Politicians' Audio Books
Last week's Grammy awards ceremony in Los Angeles featured an unlikely literary stand-off in the Spoken Word category, when former Presidents Bill Clinton and Jimmy Carter were beaten to the prize by the Democratic presidential hopeful Barack Obama. To discuss why all America's leading politicians seem to be making audio books these days, Mariella is joined from New York by the critic John Freeman.
New Grub Street
In 1891 the novelist George Gissing published one of the classic fictional treatments of literary life. New Grub Street is a satirical, sometimes melodramatic, novel about two writers, Edwin Reardon and Jasper Milvain, and their desperate attempts to earn enough to stay alive by the pen alone. Mariella is joined by two fans of the book, the writer and critic D. J. Taylor, and Christopher Douglas, the co-writer and star of the Radio 4 comedy Ed Reardon's Week, who explains his own debt to Gissing.