Main content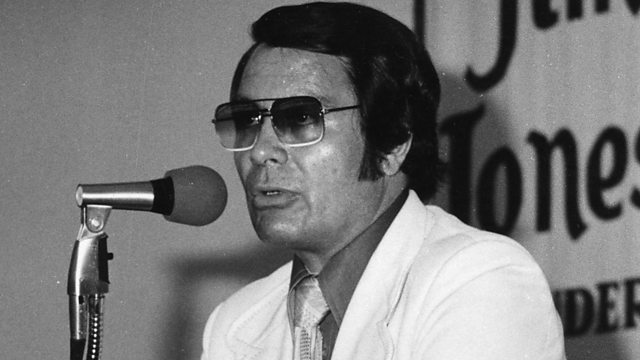 Jonestown: The World's Biggest Mass Suicide
International documentary series. In 1978, 900 members of the Jonestown cult died in what appears to be history's biggest mass suicide.
On November 17th, 1978, San Francisco congressman Leo Ryan travelled to the Guyanan rainforest to investigate the Jonestown cult, led by Jim Jones.
According to rumours from the area, US citizens were being imprisoned in death camp conditions, subject to violence and sexual abuse. As an impassioned human rights activist, Ryan wanted to find out the truth. But within 48 hours of his arrival, Ryan, Jones and more than 900 Jonestown settlers were dead in what may have been the largest mass suicide in history. In the next few days, grisly tales of cyanide-laced fruit punch and children poisoned by their parents emerged from the jungle.
This documentary goes beyond the headlines to provide a revealing portrait of Jones, his followers and the times that produced the calamity in the Guyanese jungle. It is told by eye witnesses: Jonestown survivors, Temple defectors, relatives of the dead and journalists.