Main content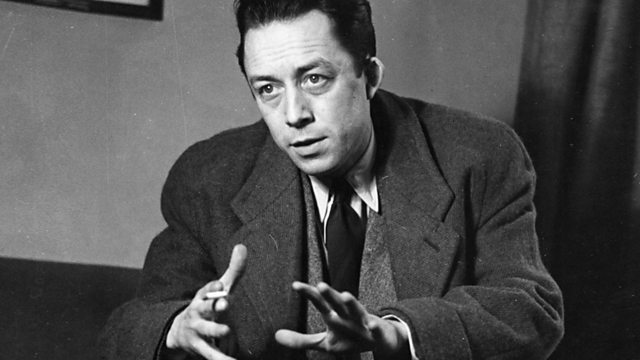 Camus
Melvyn Bragg discusses the Nobel Prize winning Algerian-French writer and existentialist philosopher Albert Camus.
Melvyn Bragg and guests discuss the Algerian-French writer and Existentialist philosopher Albert Camus. Shortly after the new year of 1960, a powerful sports car crashed in the French town of Villeblevin in Burgundy, killing two of its occupants. One was the publisher Michel Gallimard; the other was the writer Albert Camus. In Camus' pocket was an unused train ticket and in the boot of the car his unfinished autobiography The First Man. Camus was 46. Born in Algeria in 1913, Camus became a working class hero and icon of the French Resistance. His friendship with Sartre has been well documented, as has their falling out; and although Camus has been dubbed both an Absurdist and Existentialist philosopher, he denied he was even a philosopher at all, preferring to think of himself as a writer who expressed the realities of human existence. Awarded the Nobel Prize for Literature in 1957, Camus' legacy is a rich one, as an author of plays, novels and essays, and as a political thinker who desperately sought a peaceful solution to the War for Independence in his native Algeria. With Peter Dunwoodie, Professor of French Literature at Goldsmiths, University of London; David Walker, Professor of French at the University of Sheffield; Christina Howells, Professor of French at Wadham College, University of Oxford.
Featured in...
Browse the 20th Century era within the In Our Time archive.

From Altruism to Wittgenstein, philosophers, theories and key themes.

Popular culture, poetry, music and visual arts and the roles they play in our society.