Main content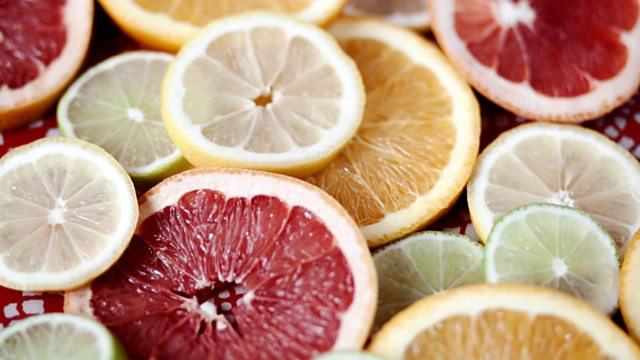 Secret Culinary Passions
Food writers, chefs and producers reveal their secret passions for favourite dishes, methods of preparation and how food is served.
The old year ends with some personal food stories from Italy, the Appalachian mountains, London, Ethiopia and France. A food writer, a chef, a Professor of Chemistry, a photographer and a restaurant critic reveal a food passion, experience or memory.
Pierre Laszlo, a Professor of Chemistry and a full-time writer recalls a walk in the French Alps and the importance of having an orange in your backpack. Professor Laszlo published Citrus a History earlier in 2007.
The FT restaurant critic, Nick Lander is joined by Elena Salvoni at the restaurant L'Etoile in London's West End where Nick reminds us of the important service provided by waiters and waitresses.
Food writer, Elisabeth Luard talks about teff, a grain grown in Ethiopia and probably enjoyed by our earliest ancestors.
Executive chef, Dale Hawkins, based in West Virginia prepares an old family recipe for mincemeat cookies.
And Jason Lowe, food photographer, describes the experience of the Palio horse race held twice a year in Siena in Tuscany and the feast for 1500 that occurs the night before the race.
Last on
Broadcasts