Main content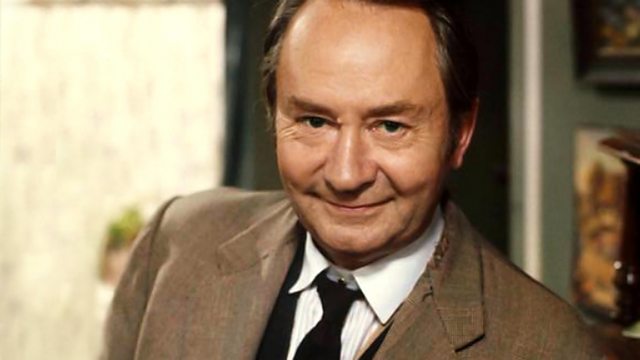 Hercule Poirot's Christmas
The Belgian detective hunts a ruthless millionaire's killer. Agatha Christie drama starring Peter Sallis and Manning Wilson.
1938: Tyrannical millionaire Simeon Lee has been estranged from most of his family for years. But now, on Christmas Eve, the old man calls them all together once more. Unable to disobey, the children gather uneasily and wonder what their father's intentions are. Does he want to clear up past misunderstandings or cause fresh mischief?
Before they can find out, a deafening crash is heard overhead. Rushing upstairs, they discover a body in a pool of blood. With so many possible suspects, it's lucky for Superintendent Sugden that the Chief Constable has his old friend Hercule Poirot staying with him. It seems to be an impossible case. But, as Poirot knows only too well, things aren't always as they seem.
Agatha Christie's whodunit stars Peter Sallis as Hercule Poirot, Edward De Souza as Superintendent Sugden, Manning Wilson as Colonel Johnson, Cyril Luckham as Simeon Lee, Rachel Gurney as Lydia Lee, Nicky Henson as Harry Lee, Deborah Makepeace as Pilar Estravados and Deryck Guyler as Tressilian, the butler.
From the book first published in 1938 and dramatised by Michael Bakewell.
Director: Enyd Williams
First broadcast on BBC Radio 4 in 1986.
Last on
Broadcasts

Featured in...
A selection of programmes celebrating 125 years since the birth of The Queen of Crime.