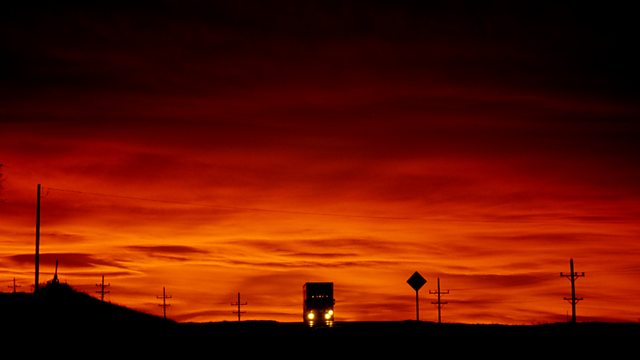 Through the Night
With John Shea.
5.00am
Bach, Carl Philipp Emanuel (1714-1788): Praeludium in D, Wq 70 No 7
Erwin Wiersinga (organ)
5.04am
Moniuszko, Stanislaw (1819-1872): Overture (Verbum Nobile)
Polish Radio Symphony Orchestra
Jerzy Salwarowski (conductor)
5.10am
Badings, Henk (1907-1987): Canamus, amici, canamus; Finnigan's Wake
Netherlands Chamber Choir
Uwe Gronostay (conductor)
5.18am
Liszt, Franz (1811-1886) after Schubert, Franz (1797-1828): Soirées de Vienne No 6 in A minor (Valses-caprices for piano, S427)
Teresa Carreño (piano)
5.26am
Telemann, Georg Philipp (1681-1767): Mercordi, TWV42 G5 (Pyrmonter Kurwoche)
Albrecht Rau (violin)
Heinrich Rau (viola)
Clemens Malich (cello)
Wolfgang Hochstein (harpsichord)
5.35am
Horneman, Christian Frederik Emil (1840-1906): Ouverture til Helteliv
Danish National Radio Symphony Orchestra
Michael Schonwandt (conductor)
5.49am
Haydn, Joseph (1732-1809) or possibly Pleyel, Ignace (1757-1831), arr. Harold Perry for wind: Divertimento in B flat, H II 46
Galliard Ensemble
5.58am
Bach, Carl Philipp Emanuel (1714-1788): Concerto in E flat for harpsichord and fortepiano, Wq 47
Michel Eberth (harpsichord)
Wolfgang Brunner (fortepiano)
Slovenicum Chamber Orchestra
Uros Lajovic (conductor)
6.16am
Beethoven, Ludwig van (1770-1827): Concerto in C for violin, cello, piano and orchestra, Op 56
Arve Tellefsen (violin)
Truls Mork (cello)
Havard Gimse (piano)
Norwegian Radio Orchestra
Rolf Gupta (conductor)
6.51am
Chopin, Frédéric (1810-1849): Scherzo No 3 in C sharp minor, Op 39
Ivo Pogorelich (piano).
Last on