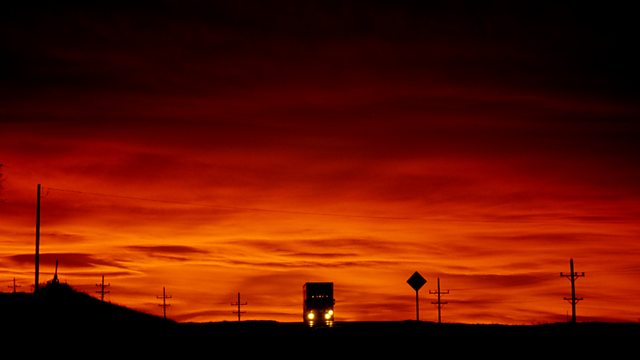 21/12/2007
With John Shea.
1.00am
Various composers: Puer Natus in Bethlehem, Alleluia! (selection of Christmas choral music)
Elmer Iseler Singers
Lydia Adams (conductor)
2.14am
Berlioz, Hector (1803-1869): Symphonie fantastique
Netherlands Radio Symphony Orchestra
Jun'Ichi Hirokami (conductor)
3.11am
Liszt, Franz (1811-1886): Années de pelerinage, Italie, S161 (excerpts)
Lazar Berman (piano)
3.58am
Vivaldi, Antonio (1678-1741): Concerto in C for violin, strings and continuo, RV 178
Europa Galante
Fabio Biondi (violin/director)
4.07am
Brahms, Johannes (1833-1897): Theme with Variations (Sextet in B flat, Op 18)
Wiener Streichsextet
4.17am
de Wert, Giaches (1535-1596): Qual musico gentil
The Consort of Musicke:
Evelyn Tubb (soprano)
Mary Nichols (alto)
Andrew King (tenor)
Rufus Müller (tenor)
Richard Wistreich (bass)
Anthony Rooley (director)
4.28am
Ravel, Maurice (1875-1937): Introduction and allegro for harp, flute, clarinet and string quartet
Tinka Muradori (flute)
Josip Nochta (clarinet)
Paula Ursic (harp)
Zagreb String Quartet
4.39am
Mozart, Wolfgang Amadeus (1756-1791): 12 Variations on Ah, vous dirai-je, Maman for piano, K265
Lana Genc (piano)
4.50am
Handel, Georg Frideric (1685-1759): Sonata for recorder and continuo, HWV 379
Sonora Hungarica Consort.
Last on