Main content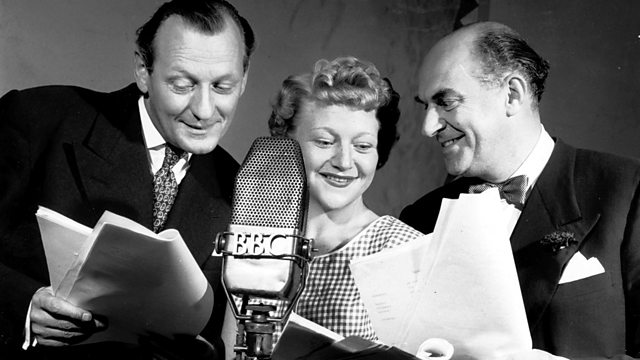 From 28/08/1953
The Weekly Bind has Mr Mulch's gardening and Patience Gush's poetry. Stars Kenneth Horne and Richard Murdoch. From August 1953.
Stop Press! The Weekly Bind newspaper brings you gardening from Mr Mulch and poetry from Patience Gush.
Starring Kenneth Horne and Richard 'Stinker' Murdoch.
With Sam Costa, Maurice Denham and Dora Bryan.
Much Binding in the Marsh ran from 1944 to 1954 initially set at a remote RAF station before being converted to a country club and later the action moved to a newspaper. (The show also ran for a season with commercial breaks on Radio Luxembourg).
Written by Richard Murdoch and Kenneth Horne.
Music from the BBC Men's Chorus and the BBC Revue Orchestra conducted by Harry Rabinovitz.
Producer: Leslie Bridgemont
First broadcast on the BBC Light Programme in August 1953.