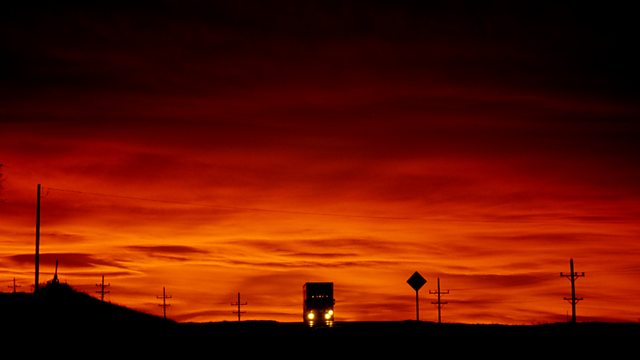 Through the Night
With Jonathan Swain.
5.00am
Brahms, Johannes (1833-1897), arr. Squarcia: 3 Hungarian Dances (Nos 1, 3 and 5)
I Cameristi Italiani
5.08am
Bartók, Béla (1881-1945): Three Hungarian Folk Songs
Béla Bartók (piano)
5.13am
Matusic, Frano (b.1961): Two Croatian Folksongs
Dubrovnik Guitar Trio
5.19am
Strauss, Richard (1864-1949): Horn Concerto No 1 in E flat, Op 11
Bostjan Lipovsek (horn)
Slovenian Radio and Television Symphony Orchestra
David De Villiers (conductor)
5.36am
Poulenc, Francis (1899-1963): Mass in G
Elmer Iseler Singers
Elmer Iseler (conductor)
5.52am
Kreisler, Fritz (1875-1962): Praeludium and Allegro
Moshe Hammer (violin)
Valerie Tryon (piano)
5.57am
Paganini, Nicolò (1782-1840): Moses-Fantasie
Monika Leskovar (cello)
Ivana Schwartz (piano)
6.06am
Krek, Uros (b.1922): String Sextet on a theme by Frank Martin
Tartini String Quartet
6.24am
Mozart, Wolfgang Amadeus (1756-1791): Divertimento in B flat, K439b No 2
Bratislava Wind Trio
6.40am
Bach, Johann Sebastian (1685-1750): Orchestral Suite No 4 in D, BWV 1069
La Petite Bande
Sigiswald Kuijken (conductor).
Last on