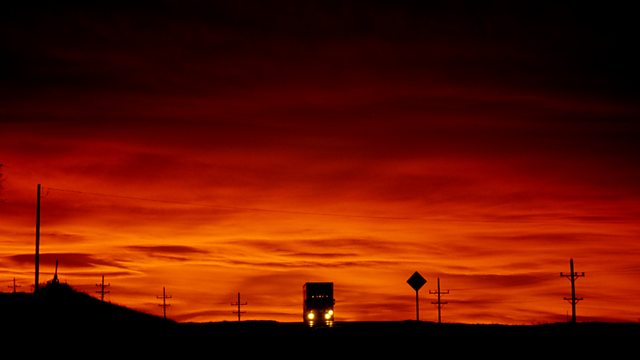 Through the Night
With John Shea.
4.00am
Benoit, Peter (1834-1901): Magnificat
Joris Verdin (organ)
Jan Busschaert (5 string double bass)
The Flemish Radio Choir (women's voices only)
Vic Nees (conductor)
4.05am
Scriabin, Alexander (1872-1915): Study No 10 in D flat, Op 8
Matti Raekallio (piano)
4.07am
Françaix, Jean (1912-1997): Serenade for small orchestra
Canadian Chamber Ensemble
Raffi Armenian (conductor)
4.17am
Rore, Cipriano de (c.1515-1565): Alma susanna (Il quinto libro di madrigali)
The Consort of Musicke
Anthony Rooley (director)
4.23am
Anon (17th century): Strawberry leaves; Tickle my toe
4.26am
Dowland, John (1563-1626): Pavan (Taffelconsort)
Concordia
Mark Levy (conductor)
4.31am
Telemann, Georg Philipp (1681-1767): Overture (Tafelmusik)
Crispian Steele-Perkins (trumpet)
Frank de Bruine (oboe)
The King's Consort
Robert King (director)
4.38am
Lebedjew, Alexej (1924-1993): Concerto No 1 in A minor
Csaba Wagner (trombone)
Katalin Sarkady (piano)
4.45am
Bartók, Béla (1881-1945), arr. Zékely: Romanian folk dances, Sz 56
Vineta Sareika (violin)
Ventis Zilberts (piano)
4.51am
Litolff, Henry (1818-1891): Scherzo (Concerto Symphonique No 3, Op 45)
Arthur Ozolins (piano)
Toronto Symphony
Mario Bernardi (conductor).
Last on