Main content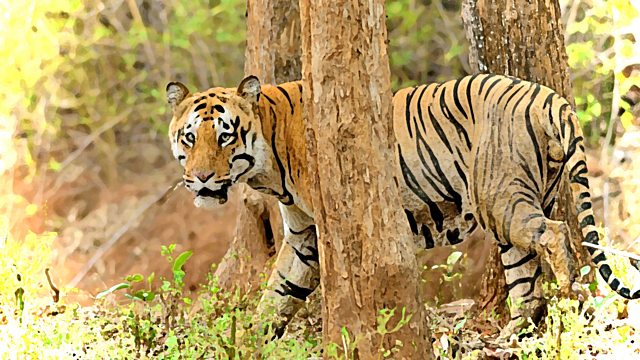 The Tyger Hunt
4 Extra Debut. With a runaway tiger on the loose, young poet William Blake is on the lookout, sketch pad in hand. Stars Barney Clark. From November 2007.
Lavinia Murray's play imagines a surreal day in the life of the young William Blake. With a runaway tiger on the loose, William is out with his sketch pad to capture the magic of a truly enchanting and extraordinary afternoon.
William ...... Barney Clark
Mrs Blake/Mary Capper/Smock race runner ...... Pippa Haywood
Mr Blake/Broadsheet yeller/Innkeeper ...... David Fleeshman
Tol Tiddle Doll/Matchsyick seller ....... Jonathan Keeble
Ann Capper/Corncutter ...... Kathryn Hunt
Dog/Drunk/Bellows mender ...... Seamus O'Neill
Music consultant: Philip Tagney.
Directed by Pauline Harris.