Main content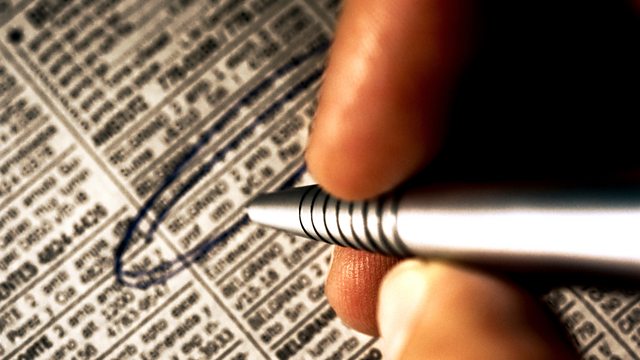 Daylight Robbery
Miss Pickering has an ulterior motive for a newspaper ad, as do the four gents who reply. Stars Monica Grey and Norman Shelley. From June 1977.
'Elderly lady living alone in remote house, willing to take in paying guests.'
When Miss Pickering puts this ad in the newspaper, she has an ulterior motive.
So have the four gentlemen who reply...
RD Wingfield's drama stars Monica Grey as Miss Pickering, Norman Shelley as Colonel Fryatt, Jonathan Scott as Dr Brown, Peter Woodthorpe as Harris, Howard Goorney as Wakeson, Lewis Stringer as Lethbridge, Elizabeth Havelock as Woman in crowd, Daisy Bell as Woman in Telephone kiosk, David Ponting as Car Driver, Brian Gear as Jones and Douglas Leach as the Constable.
Directed at BBC Bristol by John Cardy.
First broadcast on BBC Radio 4 in 1977.