Main content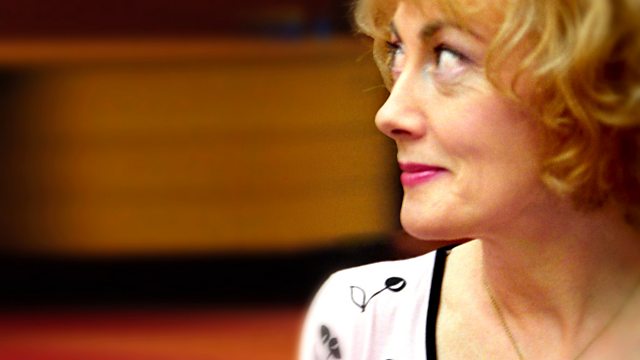 Market researcher Ian Dunn seeks the opinions of a hostile public. Stars Neil Edmond and Paula Wilcox. From November 2007.
Market researcher Ian Dunn seeks the opinions of a hostile public. Stars Neil Edmond and Paula Wilcox. From November 2007.
Everybody hates market researchers. Ian Dunn doesn't know that he's doing the worst job in the world. As International Query Board UK's only long-serving door-to-door interviewer, Ian - armed with a broken clipboard, puny incentives, inappropriate footwear and an unflagging commitment to the Market Researcher's Code Of Conduct - must persuade a hostile public to part with their precious opinions.
At the ugly end of the business stick - rained on, rejected, and ignored - Ian has faith. Faith in the importance of his work, faith in a public that are pretending to be out by hiding in their bins, faith that - were he to cheat - civilisation would crumble within hours. Possibly even minutes. For Ian, filling in a survey about flannels is more democratic than voting. And he might be right.
Ian's source for help and guidance is International Query Board UK's disinterested Field Manager Mary, who dispenses tough love and surveys by phone and post. She burnt her copy of the Code Of Conduct back in '76. She can't actually tell Ian to cheat - and he's unlikely to take the hint - but, as 80% of her interviewers disintegrate within 3 months, she can't afford to sack him either. He's never met her, but reports in to her at the start of each episode.
Most important of all are The Respondents. From the sniffy suburbs to the stagnant sinkholes he is sent to, Ian blankly appeals to the better side of a suspicious populace. After a series of daft, brisk rejections, each episode will result in a single showcased interviewee - each with their own strange reason to cooperate. Every location he's posted to, every home he's let into, has a distinct ambience and story and each episode its own illogical unwieldy an archaically worded survey.
Knocker is a playful, absurdist trot through the instantly recognisable, but nonetheless mysterious labours of a hapless, low-waged door-knocker. Spilling from the knuckle-bruising rigmarole of cold calling are a wealth of ridiculous situations, ensuring a lively, compact 15 minutes of intelligent silliness performed by a cast of comedy veterans.
Cast
Ian Dunn NEIL EDMOND
Mary PAULA WILCOX
All other roles in the series are played by JULIA DEAKIN, TINA GRAY, SIMON GREENALL, BEN ONWUKWE, SIMON TREVES, PAUL WILCOX and ROSIE WILKINSON.
Writer
Neil Edmond is co-founder and member of the comedy sketch group The Consultants, who have a Perrier Award and four BBC Radio 4 series to their name. He's performed in Green Wing, Peep Show, Man Stroke Woman, Hyperdrive, Modern Men and Lead Balloon. He's recently completed filming the semi-improvised 'Where are the Joneses?', a daily online sitcom made by Baby cow. Neil trudged through three years of door-to-door Market Research interviewing more than 3000 people. He still gets Christmas cards from two of them.
Episode 1 - Privinvasionacy
Shivering in a leafy, unadopted road of long gravel driveways and mini-mansions, Ian politely asks Mary if he can go home - his clipboard's gone wonky in the wet and today's survey is the embarrassingly invasive 'Lower Body Hygiene Study Phase 1'. Mary says no. As Ian discovers what every door-knocker knows - that the chance of an interview is inversely proportional to length of the drive - he embarks on an unwinnable debate as to why he's not covered by a 'No canvassers, no hawkers, no circulars' sign, before finally discovering a woman who's all too willing to talk - about anything but the survey...
Last on

More episodes
Previous
You are at the first episode
Broadcasts