Main content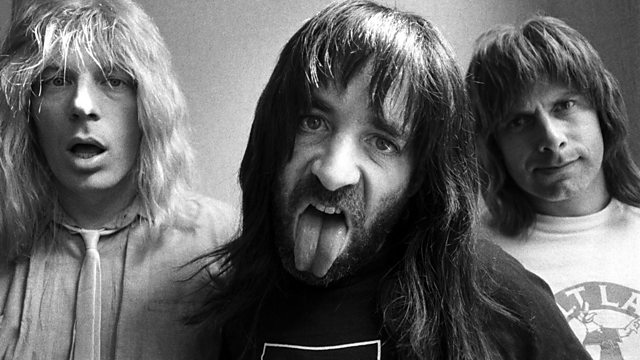 Rockumentary Rollercoaster
Andrew Collins traces the development of the rock documentary, a form that has given us intimate portraits of the great performers and warts-and-all insights into rock lives.
With a limitless supply of hyperbolic characters, bizarre situations, and in-concert set pieces, the rock world is a gift to the documentary filmmaker. Film critic and music broadcaster Andrew Collins looks at the place where his twin passions meet: the rockumentary.
Taking a personal tour through a vast back catalogue of rockumentaries, he recalls some of the most iconic scenes they've captured. Many of the most abiding images of rock's golden age are drawn from rockumentaries: Jimi Hendrix setting fire to his guitar in "Monterey Pop"; The Beatles' first all-conquering tour of the USA in "What's Happening"; and The Rolling Stones' ill-fated concert at Altamont (where an audience member was murdered), in the Maysles Brothers' Direct Cinema masterpiece "Gimme Shelter".
The programme unearths forgotten films like "Charlie Is My Darling", where an impossibly fresh-faced Rolling Stones tour Ireland. Never released, it was the band's first celluloid outing, made by an unsung hero of British documentaries, the fascinating Peter Whitehead. A few years later, The Stones were stars of another unreleased film: Robert Frank's notorious and banned "C.S. Blues". Susan Steinberg, who edited the film, gives a first hand account.
Collins considers the fond farewells in Scorsese's depiction of The Band's final concert in "The Last Waltz" and Bowie's ultimate performance as "Ziggy Stardust". And of course, no examination of the rockumentary would be complete without considering "This is Spinal Tap". Recent films like Sundance winner "Dig!" show the rockumentary is alive and well. But what impact might digital technology have on the way they are made and consumed in the future?
The producer is Caroline Hughes.
A Whistledown production for BBC Radio 4.