Main content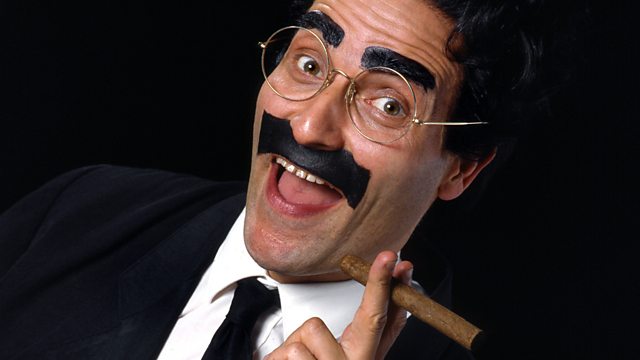 The shady lawyer tries fleecing a millionaire. The Marx Brothers' lost shows recreated. With Michael Roberts. From June 1991.
Shady lawyer Waldorf T Flywheel tries to bamboozle a millionaire.
Recreation of the Marx Brothers' lost shows charting the adventures of shady lawyer Waldorf T Flywheel and his assistant, Emmanuel Ravelli. Originally broadcast with sponsors on America's NBC radio network in the 1930s. The scripts were rediscovered in 1988.
Starring Michael Roberts as Groucho Marx as Waldorf T Flywheel and Frank Lazarus as Chico Marx as Emmanuel Ravelli
With Lorelei King, Graham Hoadly and Vincent Marzello.
Written by Nat Perrin and Athur Sheekman. Adapted by Mark Brisenden.
Music arranged and conducted by David Firman.
Producer: Dirk Maggs
First broadcast on BBC Radio 4 in June 1991.