Main content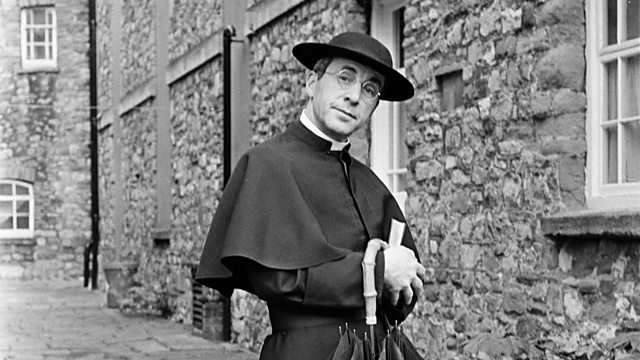 GK Chesterton's clerical sleuth hopes that the farce is with him in solving a theatre-land mystery. Stars Andrew Sachs.
A theatrical murder amid much back-stabbing is announced in the Chop-House. Father Brown finds himself in the midst of a School for Scandal.
GK Chesterton's stories of an amateur clerical sleuth with an uncanny understanding of the criminal mind at work.
Stars Andrew Sachs as Father Brown, Peter Jeffrey as Mundon Mandeville, Sheila Gram as Mrs Mandeville and Bill Wallis as Inspector Bagshaw.
Dramatised by John Scotney
Directed in Bristol by Alec Reid.
First broadcast on the BBC Radio 4 in 1986.