Main content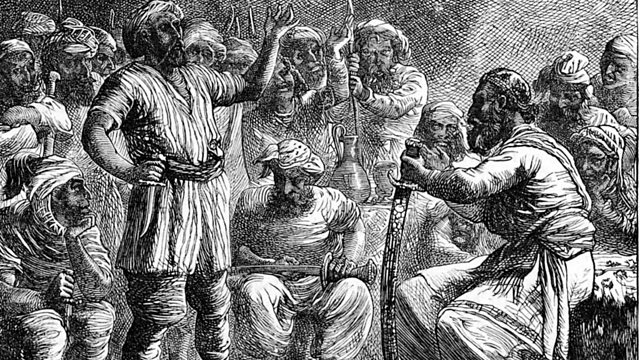 The Arabian Nights
Melvyn Bragg and guests discuss the Arabian Nights - an ever shifting sea of stories across Asia and Europe.
Melvyn Bragg discusses the myths, tales and legends of the Arabian Nights.Once upon a time a wealthy merchant grew hot in the sun and sat down under a tree. Having eaten a date, he threw aside the stone, and immediately there appeared before him a Genie of enormous height who, holding a drawn sword in his hand, approached him, and said, "rise that I may kill thee". This is from The Arabian Nights, a collection of miraculous tales including Ali Baba and the Forty Thieves and Sinbad the Sailor. Forged in the medieval Arab world, it became so popular in Europe that the 18th century Gothic writer Horace Walpole declared "Read Sinbad the Sailor's Voyages and you will grow sick of Aeneas".Its origins are Indian and Persian but it was championed initially by an 18th century Frenchman, Antoine Galland. Celebrated for its fabulous stories, it is a patchwork of sex, violence, magic, adventure, and cruelty – a far cry from the children's book that it has become. With Robert Irwin, Senior Research Associate at the School of Oriental and African Studies, University of London; Marina Warner, Professor in the Department of Literature, Film and Theatre Studies at the University of Essex; Gerard van Gelder, Laudian Professor of Arabic at the University of Oxford.
Last on
Broadcasts

Featured in...
Browse the 18th Century era within the In Our Time archive.

Browse the Medieval era within the In Our Time archive.

Popular culture, poetry, music and visual arts and the roles they play in our society.