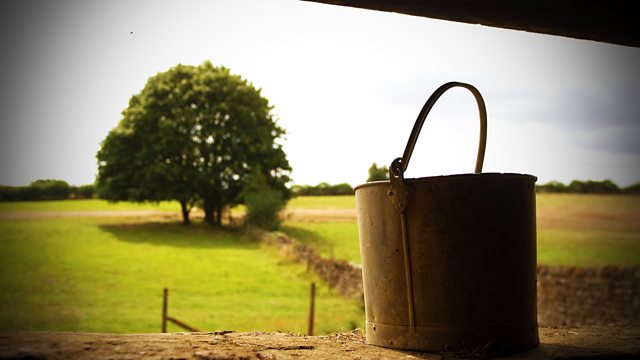 16/10/2007
Realising Ed's been in a mood since Friday, Jazzer reckons Fallon must have stood him up. When Ed blurts out that Fallon declared her love for him, Jazzer's amazed that Ed's not jumping through hoops - she's one of the hottest birds in Borsetshire. Ed tries to explain that he and Fallon are friends but Jazzer thinks he's mad.
Lynda, at a loose end, helps Ruth prepare plastic bottles full of white poster paint to simulate the amount of milk produced by one cow in a day. Losing her job as Dylan Nells has left a gap in Lynda's life. Bert's also preparing for tomorrow's school visit. Ruth would rather wait till tomorrow to hear Bert's poem but hints that he needs to keep it short and sweet.
Bert's anxious about his ploughing match - he needs the points. Looking at the opposition, Mike thinks Bert stands a good chance, especially when things start going wrong for Jimmy Prentice. Sure enough, Bert wins the trophy - and even more pleasing, he narrows the points gap between him and Prentice. There's a slight chance of Bert winning the cup. Ruth's pleased for him and hopes tomorrow will be another success.
Last on
Who knows their character best?