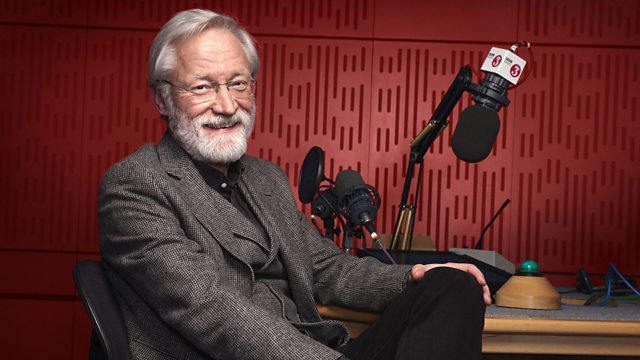 Sergei Rachmaninov (1873-1943)
With Donald Macleod.
2/5. The Young Artist
Following the success of his one act student opera Aleko, and his graduation from the Moscow Conservatory, in 1892 Rachmaninov embarked upon a career as a composer. Initially he was forced to take on teaching jobs to supplement his income and write some money-spinning piano works, but gradually he was offered more perfomances of his music. But in 1897, the critics savaged the disastrous premiere of his First Symphony. The experience devastated Rachmaninov who was then unable to compose anything for the next two years.
The Chorus of Spirits
Russian State Symphonic Cappella
Nye poy krasaavitsa, pri mnye (Do not sing to me fair maiden, Op 4 No 4)
Alexandre Naoumenko (tenor)
Howard Shelley (piano)
Cello Sonata (2nd mvt)
Moray Welsh (cello)
Martin Roscoe (piano)
Spring
Tigram Martyrosyan (bass)
Russian State Symphonic Capella
Russian State Symphony Orchestra
Valery Polyansky (conductor)
Second Symphony (slow mvt)
Philharmonia Orchestra
Kurt Sanderling (conductor)
Were you hiccupping, Natasha?
Sergei Leiferkus (bass)
Howard Shelley (piano).
Last on