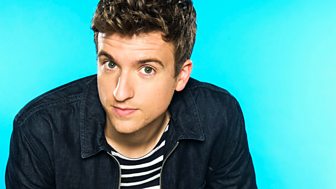 Greg James
Naming pigeons, guessing people's ages and mediocre dates...
Greg inviting the nation to take part in a paint-a-long.

2018 brings an EPIC challenge - follow his journey now.

The best bits of nonsense from The Greg James show every week in podcast form.

Greg has set up a phone line for you to have a good old rage against the answer machine.