Main content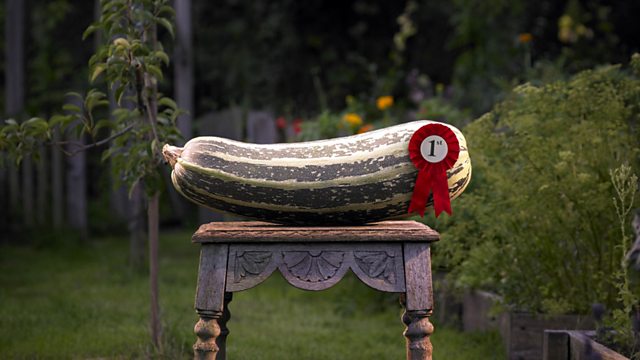 Food Festivals
Sheila Dillon explores the current proliferation of food festivals and asks what purpose they serve. Are they simply a nice day out, or can they regenerate local economies?
As the autumn approaches Food Festivals proliferate, a modern day equivalent perhaps of the old Harvest Festivals. But what purpose do they serve? Are they simply a nice day out for rural folk, or those affluent enough to patronise them, or can they be used to regenerate local economies and communities?
We visit the recent Huddersfield Food & Drink Festival to talk to shoppers and stallholders about what it brings to them, and the impact it has on the town.
The character of food festivals is determined by many things – who runs it, local stallholders, and crucially its location. The Alde valley in Suffolk is unusual in having no out of town superstores – and hence a thriving local food economy - a distinction the redoubtable campaigner Caroline Cranbrook has fought long and hard to preserve.
This year sees the second Aldeburgh Food and Drink Festival, an event staged over 9 days, and across the whole area. But does an area already blessed with a lot of local food really need a food festival?
Sheila Dillon asked Caroline Cranbrook, also one of the founders of the festival, what they hoped to achieve by planning the festival this way. She also visited Jason Gathorne-Hardy, farmer, painter and man behind the Alde Valley Food Adventures, about his involvement in this, and the Bario Food and Cultural Festival in the Kelabit Highlands.
Finally Sheila Dillon visits the Abergavenny Food Festival to chair a debate "Food Festivals: Improving British Food Culture or Extravaganzas for Affluent Foodies ?" Panelists Dr Martin Caraher – Reader, Centre for Food Policy, City University, Jessica Mitchell – Director Food Commission, Tony Griffiths – Head of Food and Marketing Development, Welsh Assembly Government and Festival Director and founder as well as ice-cream maker, Martin Orbach.