Main content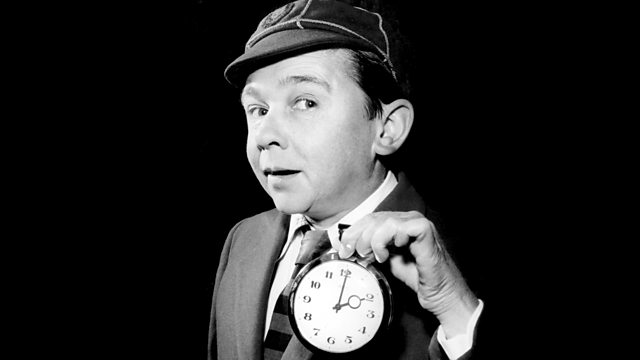 Can the cheeky schoolboy come up with an idea to raise some cash for a new bike? Stars Jimmy Clitheroe. From January 1959.
Can cheeky schoolboy Jimmy come up with an idea to raise some cash for a new bike?
Starring Jimmy Clitheroe as The Clitheroe Kid. With Peter Sinclair as Grandfather, Patricia Burke as Mother, Diana Day as Susan and Peter Goodwright as Billy Parker.
The Clitheroe Kid ran from 1958-1972, gaining audiences above 10 million at its peak.
Its Lancashire-born star, Jimmy Clitheroe (1921-1973) was just 4'3" tall, with a rather shrill voice making him a very believable naughty schoolboy - despite being 35 when it began as a one-off show. Created by James Casey in 1956, a pilot followed and series 1 proper in 1958. Both writing and producing, James stayed with his creation until it finally came off-air. Jimmy died a year later aged just 51.
Theme music by Alan Roper and played by the BBC Northern Dance Orchestra conducted by Alyn Ainsworth - with Jimmy Leach at the Electronic Organ.
Scripted by James Casey and Frank Roscoe
Produced: James Casey
First broadcast on the BBC Light Programme in January 1959.