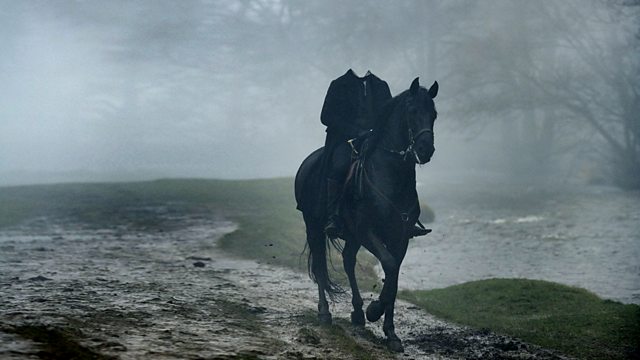 In New York State, a few years after the American War of Independence, a tale of two love rivals and a headless horseman unfolds.
Sleepy Hollow school teacher, Ichabod Crane is determined to win the heart of wealthy farmer's daughter, Katrina Van Tassell. Not only does he face opposition from local buck, Brom Bones, but it would also appear that supernatural forces are against him.
An eccentric New Yorker by the name of Diedrich Knickerbocker narrates this bizarrely comic tale.
Washington Irving's classic tale set in 17th-century America. Narrated by Martin Jarvis
Musical score and sound design by award-winning composer, David Pickvance.
The Sleepy Hollow choir: Ayesha Antoine, Delroy Brown, John Cummins, Gerard McDermott, Carolyn Pickles, Sophie Roberts, Nick Sayce and Ella Smith.
Producer: Gemma Jenkins
Made for BBC 7 and first broadcast in 2005.
Last on