Main content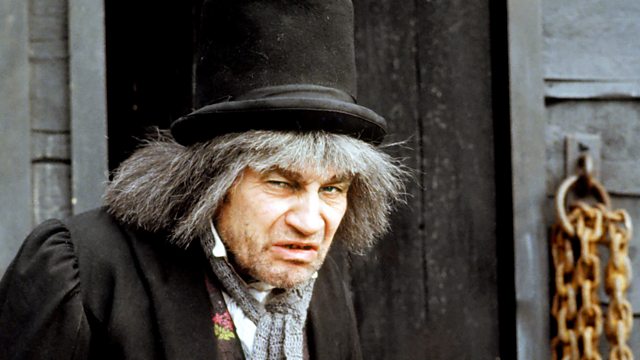 Nell and her grandfather escape their money worries and head to the countryside, while Quilp is left brooding. Dickens dramatisation starring Trevor Peacock. From December 2002.
Avoiding evil money-lender Quilp, debt-ridden Little Nell and her Grandfather escape the shop and flee.
Starring Emily Chennery as Nell, Alex Jennings as the Narrator, Trevor Peacock as Grandfather, Daniel Bliss as Kit, Phil Daniels as Daniel Quilp, Ben Crowe as Dick Swiveller and Gerard McDermott as Giant/Grinder.
Charles Dickens's fourth novel was published in 1841.
Dramatised in 25 episodes by Mike Walker.
Music by Melanie Pappenheim and Anne Wood.
Director: Jeremy Mortimer
First broadcast on BBC Radio 4 in 2002.