Main content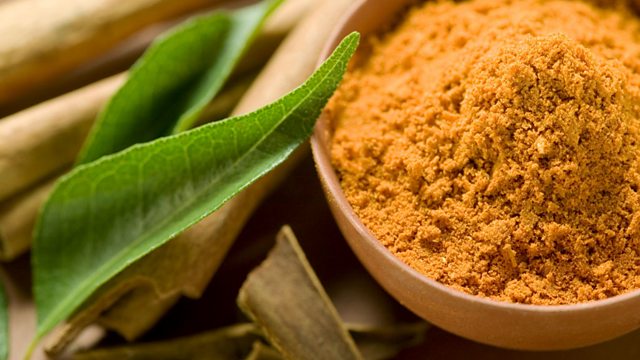 Bengal
Sheila Dillon explores explores the food of Bengal. What happened to food production and supply during and after Partition?
In addition to the political and social upheavals caused by Indian Partition - there were also substantial repercussions brought about by the new borders that directly affected food production and supply.
Calcutta, in particular, and other areas of West Bengal, were immediately cut off from the vast hinterlands of the East which after 1947 became East Pakistan and subsequently, in 1947, Bangladesh. What effect did all this have on the food supply of both populations and how were people from different communities - castes and religions, - able to source the ingredients they were used to? And what does this mean for those communities today?
Reporter Simon Parkes, talks to Bengali writer Chitrita Banerji on why food matters so much to Bengalis.
Sheila Dillon is joined in the studio by Simon Parkes and his co-author on Calcutta Kitchen, chef Udit Sarkhel and Abdur Rouf, owner of two highly regarded Bangladeshi restaurants in Fife.
With Udit Sarkhel, Sheila Dillon visits Brick Lane, the heart of London's Bangladeshi community, to collect some ingredients for a meal Udit Sarkhel prepares in the studio.
Chef Udit Sarkhel prepares Bhapa maach paturi (Fish with mustard steamed in banana leaf), in the studio.