Main content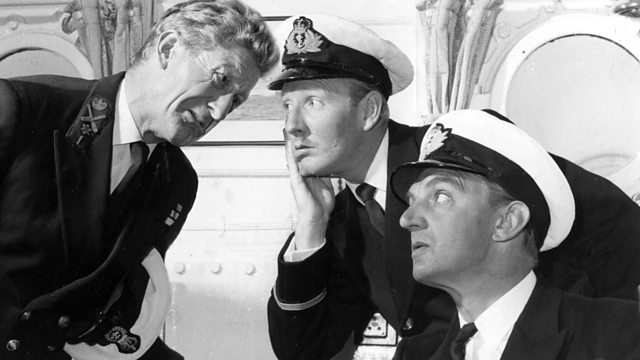 Uncle Ebenezer's booking agency creates havoc for Commander Murray as he courts Heather. Stars Jon Pertwee. From October 1966.
Uncle Ebenezer's booking agency creates havoc aboard HMS Troughtbridge. Courting Heather, Commander Murray is not a happy man...
Stars Leslie Phillips as the Sub-Lieutenant, Jon Pertwee as the Chief Petty Officer, Stephen Murray as the Number One, Richard Caldicot as Captain Povey, Heather Chasen as Heather, Tenniel Evans as Uncle Ebenezer, Michael Bates as the Padre and Ronnie Barker as Lieutenant Queag.
Laughs afloat aboard British Royal Navy frigate HMS Troutbridge. The Navy Lark ran for an impressive thirteen series between 1959 and 1976.
Scripted by Lawrie Wyman
Incidental Music by Tommy Riley and James Moody.
Producer: Alastair Scott Johnston.
First broadcast on the BBC Light Programme in October 1966.