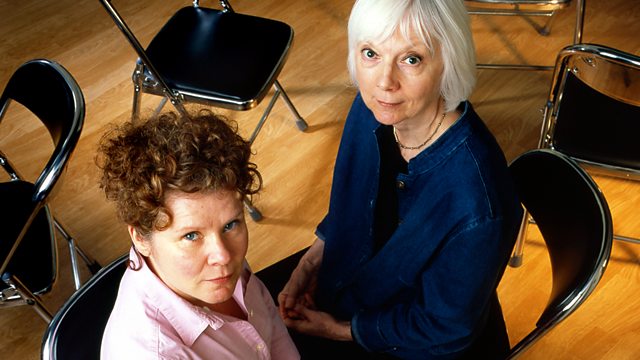 Daunt and Dervish have established their detective agency and there's a steady flow of business, in the days just after the end of the Second World War.
But their lives really become exciting when they rescue a woman from drowning, discover she is not at all what she seems, and find themselves involved in the more shady side of life at the race track.
Stars Imelda Staunton as Josephine Daunt, Anna Massey as Susan Dervish, Bill Patterson as Bill Mackie and Bill Nighy as Ted Sharping.
Format by Imelda Staunton and Anna Massey. Written by Guy Meredith.
Producer: Cherry Cookson. Director: Janet Whitaker.
First broadcast on BBC Radio 4 in 2003.
Last on