Main content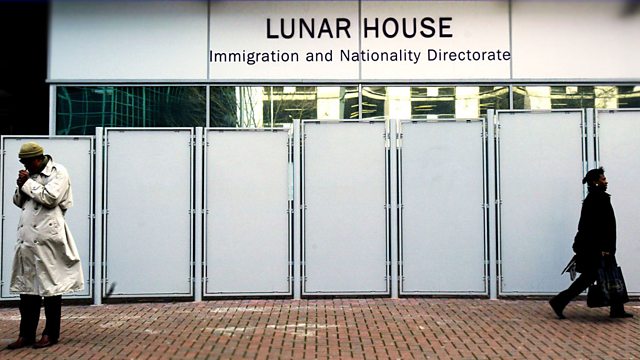 Carl Rogers - Refugee Doctors
Dr Raj Persaud hears from refugee doctors in the UK who are using their medical skills to mentor asylum seekers suffering from mental illness.
CARL ROGERS
This year marks the 20th anniversary of the death of Carl Rogers, and American psychologist and one of the founders of humanistic psychotherapy. He developed a non-directive psychotherapy which he initially called client-centred therapy, his approach radicalised the profession and his contribution is still being felt today.
For almost a quarter of a century, Howard Kirschenbaum, Emeritus Professor in the Department of counselling and human development at the University of Rochester in the States, has been interpreting and researching the life and work of Carl Rogers. He is the author of a soon to be published updated biography entitled The Life and Work of Carl Rogers.
Professor Kirschenbaum talks about the work, influence and legacy of Carl Rogers.
REFUGEE DOCTORS
It takes refugee doctors a minimum of 18 months before they can work in medicine here in the UK and the route to employment is a difficult one. One charity, the Migrant and Refugee Communities Forum, is attempting to tap into the unused resources of this group in a initiative called Face to Face. Refugee doctors are paired up with migrants from the same geographical and cultural background as themselves, who have mental health needs. The doctors act as mentors to this group. Reporter Kathleen Griffin spoke to David from Face to Face and Zahara and Ibrahim who are taking part in the scheme.
ASYLUM CLAIMS AND MEMORY OF TRAUMA
To claim asylum in this country, applicants have to demonstrate a "well founded" fear of persecution in their country of origin. In a series of interviews applicants are asked to disclose their personal history and experience. It is the difficult job of the immigration, or Home Office official, to work out which stories are true. Accounts which are deemed contradictory, incomplete or inconsistent tend to be rejected based on the assumption that such errors indicate that the applicant has been lying.
But new research reveals that the discrepancies in asylum seekers' accounts could be a direct result of their traumatic experience, not because they're lying. Dr Jane Herlihy is a Clinical Psychologist at the Trauma Clinic in London and has recently been calling for the asylum process to take account of the latest "science of trauma".
Dr Raj Persaud talks to Dr Jane Herlihy and considers the implications these findings have for the way interviews with asylum seekers are conducted.
Last on
Broadcasts