Main content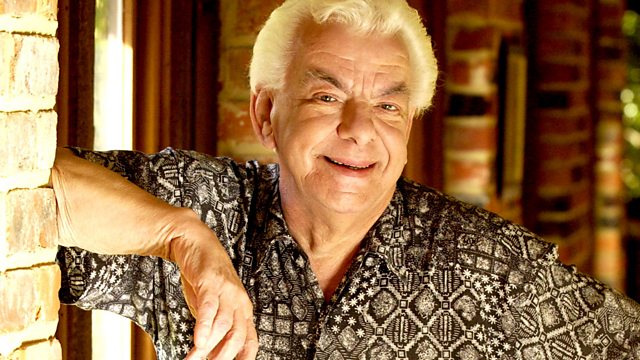 Listen up! Big bro' Barry Cryer's six-pack: Absolute Power; Fags, Mags & Bags; The Sunday Format; Chain Reaction; Linda Smith's A Brief History of Timewasting and Dead Ringers.
Decade by decade, Barry Cryer showcases some of the funniest and finest shows ever broadcast by the BBC.
Yo! From the 21st century of radio comedy, Baz presents another six-pack of noughties favourites:
* Absolute Power
Series 3 (3/6)
Roguish Martin enters the Lords, as Charles takes on a Big Brother 'star'. Stars Stephen Fry and John Bird. From 2002.
* Fags, Mags and Bags
Series 1 (1/6) Raising Keenan
Sanjeev Kohli and Donald McLeary's Glasgow corner shop sitcom. Owner Ramesh tackles a young tearaway. From 2007.
* The Sunday Format
Series 3 (1/4)
Celebrity eaters choose 'Desert Island Biscs'. Radio's posh paper tells all. With Alexander Armstrong, Emma Kennedy and Tracy-Ann Oberman. From 2001.
* Chain Reaction
Series 1 (2/6) Jimmy Carr interviews Matt Lucas
The deadpan funny man and the 'Little Britain' star in the tag talk show, where the guest is next interviewer. From 2005.
* Linda Smith's A Brief History of Timewasting
Series 1 (2/6)
Linda Smith gets her neighbour's Jack the Ripper letters authenticated and falls foul of the mafia. With Jeremy Hardy and Don Estelle. From 2001.
* Dead Ringers
Series 6 (5/5)
More celeb sound-alikes as Thora Hird instructs James Bond and Zippy imitates Cherie Blair. Topical impressions with Jon Culshaw, Jan Ravens and Kevin Connelly. From 2002.
Produced and scripted by Peter Reed
First broadcast on BBC 7 in 2003.