Main content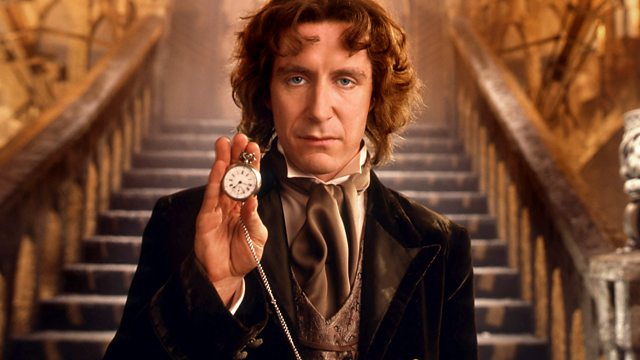 Under fire from an old foe, the Time Lord learns about Lucie Miller's future. Can he save her from destiny? Eighth Doctor adventure stars Paul McGann and Sheridan Smith.
Paul McGann (Monocled Mutineer, Withnail and I) is the Doctor for this wry adventure.
Offices can be difficult workplaces, but spare a thought for the hapless humans in this story. They wind up sharing theirs with the Cybermen.
Starring Paul McGann as the Doctor, this two-part story explains the ongoing mystery of Lucie Miller (Sheridan Smith) - paired off with the Doctor in a witness protection programme.
However, one kidnap and random journey to the planet Lonsis later, the Doctor discovers the far stranger truth. It's connected to odd company Hulbert Logistics, a dogged pursuer called the Headhunter, a very strange crystal... and ultimately the Cybermen. When Lucie learns the truth, all bets are off.
Humour has always played a part in the Doctor's travels - never more so than in this full-cast audio drama from writer Eddie Robson (Welcome to Our Village, Please Invade Carefully).
Playing Lucie is Sheridan Smith, who has wowed stage audiences in Hedda Gabler and Legally Blonde, but has also been a smash on TV with roles in Benidorm, Love Soup and Jonathan Creek.
More episodes
Next
You are at the last episode