Main content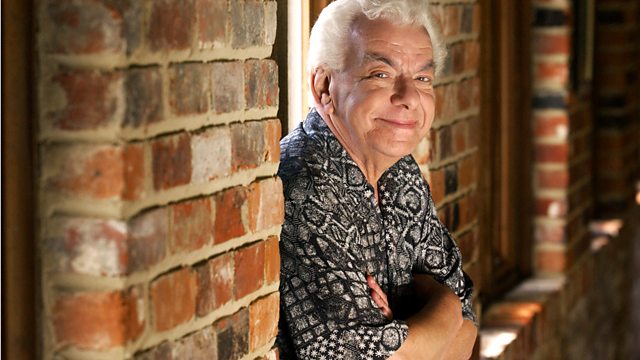 Shoulder-padded Barry Cryer presents Naked Radio, The Grumbleweeds, The Jason Explanation, The Million Pound Radio Show, The Big Fun Show and Whose Line Is It Anyway?
Decade by decade, Barry Cryer showcases some of the funniest and finest shows ever broadcast by the BBC.
OK, yah? The original Sloane Ranger - complete with leg-warmers and shoulder-pads - presents six favourite shows plucked from the 1980s schedules of BBC Radio Scotland, Radio 2 and Radio 4:-
* Naked Radio
23/3/1985
The Scottish comedy team pokes fun at topical events. Recorded at the Glasgow Theatre Club at the Tron. Stars Ian Aldred, Ron Bain, Andy Gray, Tony Roper and Elaine C Smith. From 1985.
* The Grumbleweeds
10/08/1980
Impressions and sketches in an episode of the long-running series featuring the musical comedy band of Graham Walker, Albert Sutcliffe, Carl Sutcliffe, Maurice Lee and Robin Colvill. From 1980.
* The Jason Explanation... of Myths and Legends
Does the Loch Ness monster really exist? Is there life after death? Why do fingers and toes go all crinkly in the bath? David Jason explains all with Sheila Steafel and Jon Glover. From 1981.
* The Million Pound Radio Show
Series 2 (8/8)
Back to the days of Mrs Thatcher, Sir Clive Sinclair and Brookside courtesy of Andy Hamilton and Nick Revell's sharp-edged topical humour. From 1986.
* The Big Fun Show
Series 1 (5/6)
Sketches galore in the series starring Paul Merton, Julian Clary, Tony Hawks and Josie Lawrence - before they hit the big time. From 1988.
* Whose Line Is It Anyway?
Ep 4/6
The improv game before it moved to TV. Clive Anderson hosts more ad-lib fun with Stephen Fry, John Sessions, Kate Robbins and Griff Rhys-Jones. From 1988.
Produced and scripted by Peter Reed
First broadcast on BBC 7 in 2003.
More episodes
Next
You are at the last episode