Main content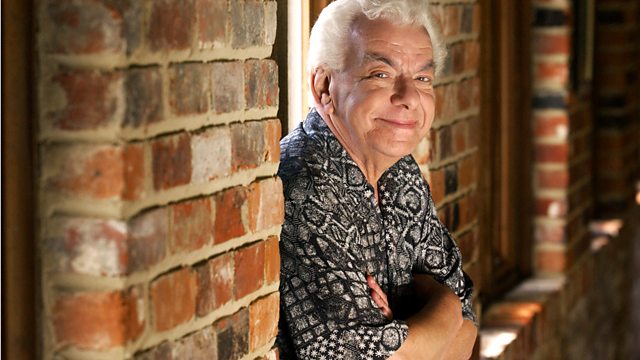 New Romantic Barry Cryer presents Radio Active, After Henry, Unnatural Acts, Legal Decent Honest and Truthful, Saturday Night Fry and The Mary Whitehouse Experience.
Decade by decade, Barry Cryer showcases some of the funniest and finest shows ever broadcast by the BBC.
The original New Romantic brings you six favourite shows plucked from the 1980s schedules of BBC Radio 1 and Radio 4:-
* Radio Active
Series 2 (3/6) Good Day Sport
Get all the sport results you need from your local national radio station. Stars Angus Deayton, Geoffrey Perkins, Helen Atkinson-Wood, Michael Fenton Stevens and Philip Pope. From 1982.
* After Henry
Series 1 (4/8) The Dinner Party
Sarah plays hostess, Mother plays the martyr and daughter Clare holds a flat-warming party. Stars Prunella Scales, Joan Sanderson, Gerry Cowper and Benjamin Whitrow. From 1985.
* Unnatural Acts
Series 1 (2/6) A Death in the Family
As Caroline mourns Monty the gerbil, a séance brings some surprises. Stars Jeremy Hardy, Kit Hollerbach and Caroline Leddy. Later series were renamed 'At Home With The Hardys'. From 1987.
* Legal, Decent, Honest and Truthful
Series 1 (2/6)
Activist turned advertising copywriter, Ken Handley finds himself assigned to the Conservative Party. Stars Martin Jarvis, Wendy Richard, Michael Jayston and Bill Fraser. From 1982.
* Saturday Night Fry
Series 1 (5/6)
Stephen Fry hosts humorous banter and sketches with his chums Hugh Laurie, Emma Thompson, Jim Broadbent and Phyllida Law. From 1988.
* The Mary Whitehouse Experience
Series 3 (7/12)
The original billing proclaimed it was "The show that dares to ignore the issues that other shows would tackle". Starring David Baddiel, Rob Newman, Steve Punt and Hugh Dennis. Series debuted in 1989. Episode from 1990.
Produced and scripted by Peter Reed
First broadcast on BBC 7 in 2003.
Last on

More episodes
Previous
You are at the first episode
Broadcasts