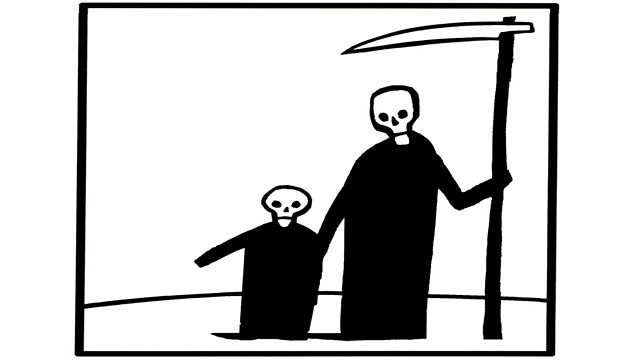 Death has fun in the real world, leaving his daughter Ysabell and Mort in charge of the life-collecting business.
The fourth of Terry's Pratchett's comic fantasy stories set on Discworld dramatised by Robin Brooks.
Narrated by Anton Lesser.
Starring Carl Prekopp as Mort, Geoffrey Whitehead as Death, Phillip Jackson as Albert, Clare Corbett as Ysabell, Alice Hart as Princess Keli, Adam Godley as Cutwell, Philip Fox as Keeble and Jon Glover as the Landlord.
Director: Claire Grove
First broadcast on BBC Radio 4 in 2004.
Last on