Main content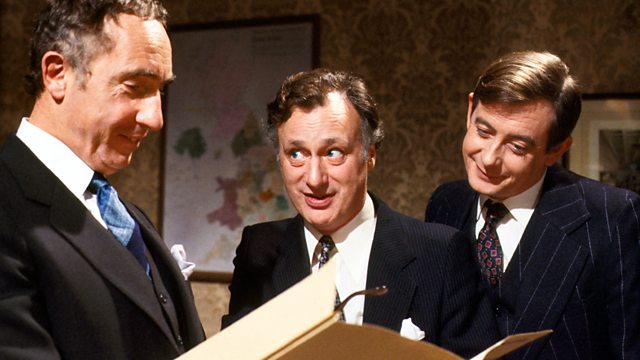 The Whisky Priest
Jim Hacker shuns Sir Humphrey's advice over dodgy weapon dealing. Adapted from TV. With Paul Eddington. From November 1984.
Facing a moral dilemma over the sale of British-made weapons, Jim Hacker tries to shun Sir Humphrey's advice.
Starring Paul Eddington as Jim Hacker, Nigel Hawthorne as Sir Humphrey Appleby, Derek Fowldes as Bernard and Anton Rodgers as Major Saunders.
Antony Jay and Jonathan Lynn's satirical sitcom ran on BBC TV between 1980 and 1984. Yes Minister is centred around the hapless Jim Hacker and a collection of civil service underlings headed by the Machiavellian Sir Humphrey Appleby and obsequious Bernard.
Adapted for radio by producer Pete Atkin.
First broadcast on BBC Radio 4 in November 1984.