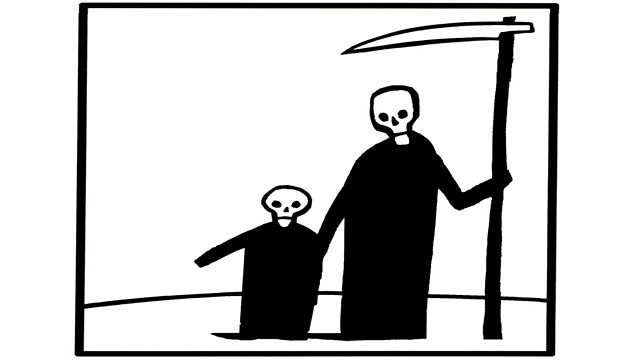 Death sends his apprentice Mort to collect three lives, but the lad takes a fancy to one of them - a princess.
The fourth of Terry's Pratchett's comic fantasy stories set on Discworld dramatised by Robin Brooks.
Narrated by Anton Lesser.
Starring Carl Prekopp as Mort, Geoffrey Whitehead as Death, Phillip Jackson as Albert, Clare Corbett as Ysabell, Alice Hart as Princess Keli, Adam Godley as Cutwell, John Rowe as the Abbot, Sheila Mitchell as Ammeline, Jon Glover as the stallholder and Liz Sutherland as the Maid.
Director: Gordon House
First broadcast on BBC Radio 4 in 2004.
Last on