Main content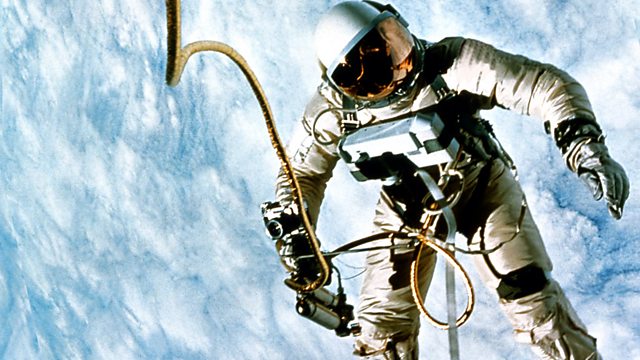 The Return from Mars
Captain Jet Morgan and his Discovery crew are hurtling towards 2026. 1950s classic revived in 1981. Stars John Pullen.
Captain Jet Morgan and the crew of the spaceship Discovery return to Earth, thinking they've been away six years - only to discover they've somehow been transported into the 21st century...
1981 sequel to Charles Chiltern's hugely successful 20 part epic series of The Red Planet and The World in Peril - first broadcast on the BBC Light Programme in the 1950s.
Stars John Pullen as Jet Morgan, Anthony Hall as Lemmy, Ed Bishop as Doc and Nigel Graham as Mitch.
Script by Charles Chiltern.
Director: Glyn Dearman
First broadcast on BBC Radio 4 in 1981.