Main content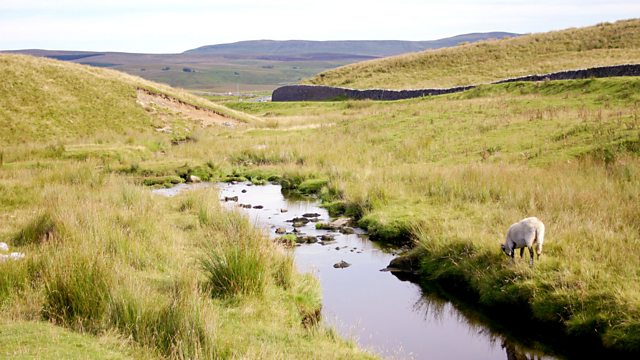 Writing Yorkshire
Made for 4 Extra. Ian McMillan goes on a literary tour of Yorkshire, from Barry Hines to the Brontës.
Poet, Radio presenter, and Yorkshireman Ian McMillan has been on a literary tour around God's Own Country to visit the streets, towns, cities and moors that have inspired so much classic writing. From Ian's own home town of Barnsley and his own literary hero Barry Hines, to the Moors of Haworth that will forever belong to The Brontës, we're exploring a county bursting at the seams with writers and writing.
Ian chats to Blake Morrison, author of 'And When Did You Last See Your Father?' about the idiosyncratic way that Yorkshiremen speak, and visits the offices of Peepal Tree Press to hear from poet Khadijah Ibrahiim, who writes about her Jamaican Yorkshire identity.
Along the way Ian brings us the following programmes from the BBC Archives
A Kestrel for A Knave
Episode 1 of the 2008 Book at Bedtime adaptation of Barry Hines novel read by James Anthony Pearson.
Still Angry After All These Years
Documentary following Barry Hines as he returns to the streets of Barnsley
The Shuttleworths - Mini Break in Giggleswick
Wuthering Heights
Episode 4 from the 2018 adaptation by Rachel Joyce of Emily Bronte's novel
Writers on Themselves - Ted Hughes
Ted Hughes' essay 'The Rock', first heard on the Third Programme in 1963
Billy Liar
The final episode of the 1991 adaptation
A Chip in the Sugar
Alan Bennett reads his classic monologue
Presenter: Ian McMillan
Producer: Jessica Treen.