Main content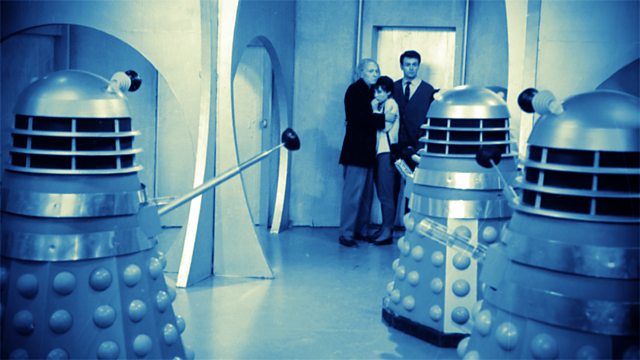 Tensions surface as the case is made for an attack on the city. Can the Thals be convinced to do it? Read by William Russell.
Tom and Jerry, Lex Luthor and Superman, Seinfeld and Newman... all great feuds start somewhere.
So it is for the Doctor and the bane of all his travels, the Daleks. How did their paths first cross? Were the Daleks always ruthless and evil? How did they come into being?
Clearly the nascent 1960s nuclear threat looms large in this evocative tale, no more so than on the radiation-ravaged world of Skaro. It's there the TARDIS heads for the Doctor's fateful first meeting...
It's not just the Doctor's first rendezvous with the Daleks. Struggling schoolteacher Ian Chesterton gets more than he bargained for when he stumbles across a car accident at night.
All of these questions are answered in the very first adventure involving the metal-plated meanies. Not only that, but it's told in the first person by one of the very first companions, Ian Chesterton (as played by William Russell).
This evocative reading is based on the original TV serial from 1963. However, expect a very different slant on how the Doctor and Ian met, involving Barnes Common and everlasting matches.