Main content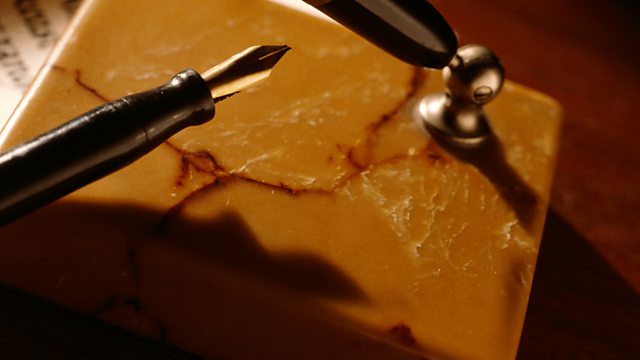 Herman Melville - Bartleby the Scrivener
A law firm's copyist 'prefers' not to do parts of his job, but then his list of things to avoid turns sinister. Stars Ian Holm.
A man employed as a copyist in a firm of lawyers starts behaving strangely.
It begins with him announcing there are aspects of his work he'd 'prefer' not to do – although he's excellent at the actual work.
But then the list of things he'd rather avoid doing becomes more sinister...
Herman Melville's tale dramatised by Martyn Wade.
Starring Adrian Scarborough as Bartleby, Ian Holm as the Lawyer, David Collings as Turkey, Jonathan Keeble as Nippers, Philip Fox as Huff, John Rowe as Norton and Stephen Hogan as the Prison Officer.
Director: Cherry Cookson
First broadcast on BBC Radio 4 in 2004.