Main content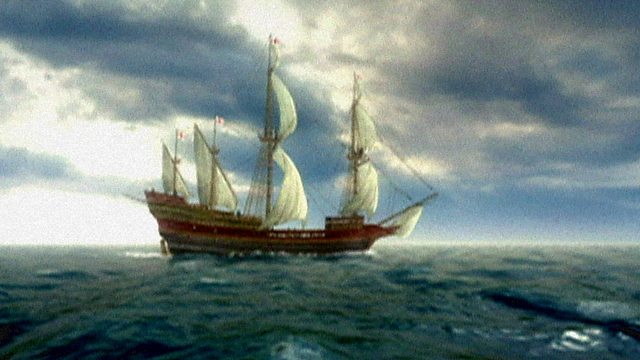 RL Stevenson - Treasure Island
A treasure map leads young Jim Hawkins on a sea adventure with devious Long John Silver. Stars Peter Jeffrey and Hugh Paddick.
When young Jim Hawkins discovers a treasure map in a pirate's chest in his parents' inn, he's drawn into a world of danger and high seas adventure.
He's soon joining a crew setting sail to the Caribbean to seek out the booty - and it's set to be a voyage confronting mutiny, murder - and the charismatic and devious Long John Silver...
Robert Louis Stevenson's classic sea saga dramatised by John Scotney.
Starring Peter Jeffrey as Long John Silver, Ben Rodska as Jim Hawkins, Hugh Paddick as Ben Gunn, Glyn Houston as Israel Hands, John Moffatt as Squire Trelawney, Geoffrey Whitehead as Dr Livesey, Stephen Thorne as Captain Smollett, David King as Flint, Brian Haines as Billy Bones and Wally K Daly as "Captain Flint" the Parrot.
Director: Martin Jenkins
First broadcast on BBC Radio 4 in 1989.