Main content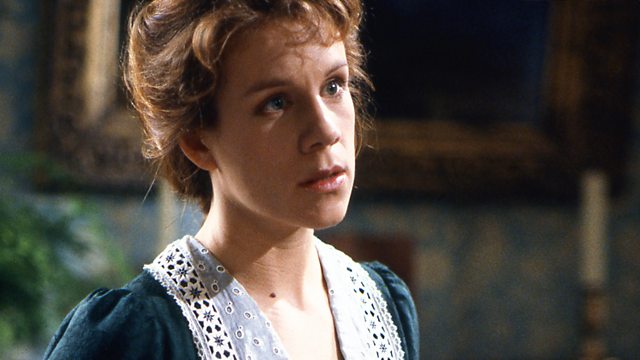 Anne Elliot begins to suspect that she was wrong about Captain Frederick Wentworth. Stars Juliet Stevenson and Tim Brierley.
Louisa Musgrove has become engaged to Captain Benwick and Anne Elliot dares to hope that Captain Wentworth's affections might, once again, be hers...
First published in 1817, Jane Austen's novel dramatised in three parts by Michelene Wandor.
Starring Juliet Stevenson as Anne Elliot, Tim Brierley as Captain Wentworth, Sorcha Cusack as Jane Austen, Roger Hume as Sir Walter Elliot, Claire Faulconbridge as Elizabeth Elliot, Peter Harlowe as Mr Elliot, Kathryn Hurlbutt as Mary Musgrove, Alister Cameron as Charles Musgrove, Alison Dowling as Henrietta Musgrove, Sheila Grant as Mrs Musgrove, Patricia Gallimore as Lady Russell, Tina Gray as Sophia Croft, Hedli Niklaus as Mrs Clay, Carole Boyd as Mrs Smith and Paul Alexander as Captain Harville.
Square piano (William Rolfe and Sons c 1810) played by Kenneth Mobbs
Directed at BBC Pebble Mill by Vanessa Whitburn.
First broadcast on BBC Radio 4 in 1986.
More episodes
Next
You are at the last episode