Main content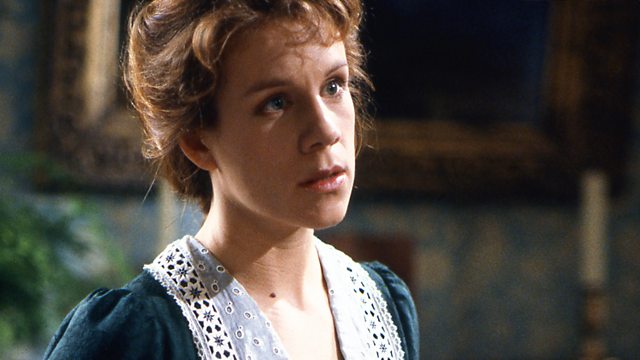 Anne Elliott is surprised to hear news of an impending marriage. Stars Juliet Stevenson, Tim Brierley and Sorcha Cusack.
Captain Wentworth has returned to the village of Uppercross - becoming the centre of social life for the Musgrove family.
Only Anne Elliot appears to remember the past and her rejection of his love eight years ago. But is it coldness of indifference which she now senses in his attitude towards her?
First published in 1817, Jane Austen's novel dramatised in three parts by Michelene Wandor.
Starring Juliet Stevenson as Anne Elliot, Tim Brierley as Captain Wentworth, Sorcha Cusack as Jane Austen, Roger Hume as Sir Walter Elliot, Claire Faulconbridge as Elizabeth Elliot, Peter Harlowe as Mr Elliot, Kathryn Hurlbutt as Mary Musgrove, Alister Cameron as Charles Musgrove, John Abell as Little Charles, Alison Dowling as Henrietta Musgrove, Jayne Dowell as Louisa Musgrove, Sheila Grant as Mrs Musgrove, Patricia Gallimore as Lady Russell, Jeffery Dench as Admiral Croft, Tina Gray as Sophia Croft, Hedli Niklaus as Mrs Clay, Carole Boyd as Mrs Smith, Stephen Hancock as Mr Shepherd, Clive Marlowe as Charles Hayter, Paul Alexander as Captain Harville and Tony Turner as Captain Benwick.
Square piano (William Rolfe and Sons c 1810) played by Kenneth Mobbs
Directed at BBC Pebble Mill by Vanessa Whitburn.
First broadcast on BBC Radio 4 in 1986.