Main content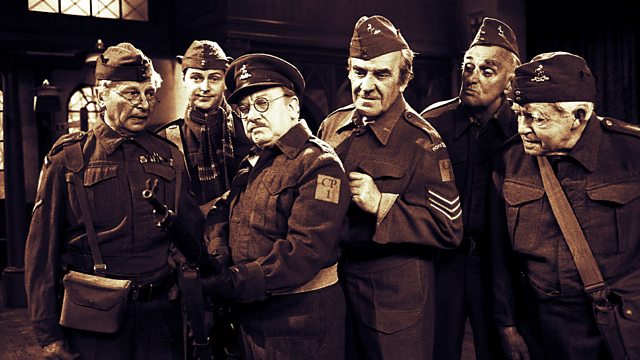 The platoon is off for weekend training, subject to Mainwaring and his map. Adapted from TV with Arthur Lowe. From April 1974.
The Walmington-on-Sea platoon is off to a weekend training camp - subject to Captain Mainwaring and his map...
Six years after legendary sitcom Dad's Army started on BBC TV, these specially adapted radio versions began recording with the original cast.
Starring Arthur Lowe as Captain Mainwaring, John Le Mesurier as Sergeant Wilson, Clive Dunn as Corporal Jones, Arnold Ridley as Private Godfrey, Ian Lavender as Private Pike, John Laurie as Private Frazer, Jack Watson as Major Smith and Alan Tilvern as Captain Rodrigues. With John Snagge as the announcer.
Adapted from Jimmy Perry and David Croft's original BBC TV scripts by Michael Knowles and Harold Snoad.
Producer: John Dyas
First broadcast on the BBC Radio 4 in April 1974.