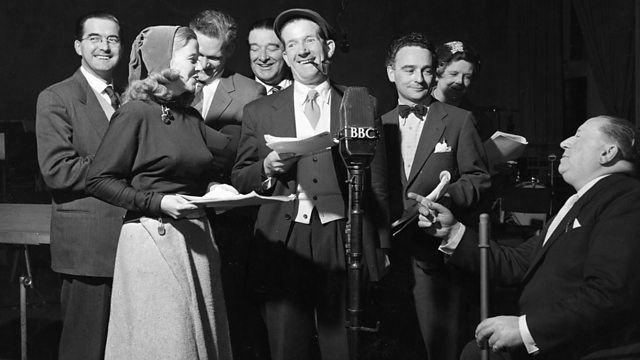 From 24/10/58
Ted needs some new golf clubs, but the only way he can afford them is via cigarette coupons.
Starring Ted Ray. With Kitty Bluett, Kenneth Connor, Rosalind Knight and Laidman Browne.
Ray's a Laugh - the successor to ITMA - follows the comedy exploits of Ted's life at home with his 'radio' wife Kitty, as well as in a variety of jobs. It ran from 1949-1961.
Scripted by Bernard Botting and Charles Hart.
BBC Variety Orchestra conducted by Paul Fenoulhet.
Producer: Leslie Bridgmont
First broadcast on the BBC Home Service in October 1958.
Last on