Main content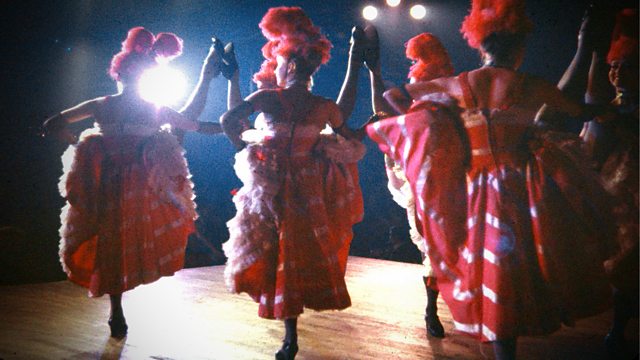 Only a shadow on a poster, what is Valentin in real life? Toulouse Lautrec's characters come to life. Stars Stephen Thorne.
Only a shadow on a poster - what is Valentin Renaudin in real life?
Starring Stephen Thorne.
When the Moulin Rouge cabaret opened in Montmartre, Paris in 1889, Toulouse-Lautrec was commissioned to paint a series of posters. A performer's career was made if they secured an appearance.
John Peacock brings Toulouse Lautrec's poster characters to life, in four plays about those entertainers whose lives were as vivid as Lautrec's paint.
Valentin Renaudin ...... Stephen Thorne
Celine Renaudin ...... Margaretta Scott
Louise Weber ...... Frances Barber
La Mome Fromage ...... Sylvestra Le Touzel
Alice Goujon ...... Anna Cropper
Zidler ...... Norman Jones
Monsieur Goujon ...... Michael Graham Cox
Theo Renaudin ...... Geoffrey Whitehead
Georges Tabards ...... David Goudge
Joseph Oller ...... Carlos Douglas
Adele ...... Sue Broomfield
Gerard ...... John Bull
Michel Renaudin ...... Brian Miller
Annie ...... Jo Kendall
Shop Assistant ...... Marcia King
Nini ...... Alice Arnold
Music by Stephen Warbeck.
Director: Jane Morgan
First broadcast on BBC Radio 4 in December 1989.