Main content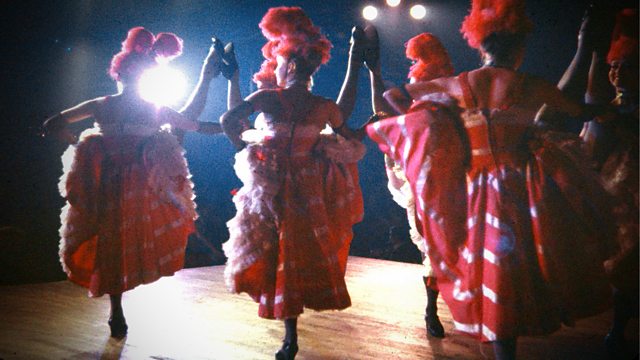 The story of a singer's career at a new venue in Paris. Toulouse Lautrec's characters come to life. Starring Julie Covington.
Singer Yvette Guilbert is drawn to a brand new venue in the capital city of France.
Starring Julie Covington.
When the Moulin Rouge cabaret opened in Montmartre, Paris in 1889, Toulouse-Lautrec was commissioned to paint a series of posters. A performer's career was made if they secured an appearance.
John Peacock brings Toulouse Lautrec's poster characters to life, in the first of four plays about those entertainers, whose lives were as vivid as Lautrec's paint.
Yvette Guilbert ...... Julie Covington
Zidler ...... Norman Jones
Albine Guilbert ...... Pauline Letts
Oller ...... Carlos Douglas
Louise Weber ...... Frances Barber
Maxine ...... Valerie Sarruf
Jean Lorrain ...... John Moffatt
Leon Forneau ...... Simon Treves
Gabrielle ....... Sue Broomfield
Driver ....... Michael Graham Cox
Marie ....... Alice Arnold
Lamplighter ....... John Bull
Music by Stephen Warbeck.
Director: Jane Morgan
First broadcast on BBC Radio 4 in November 1989.