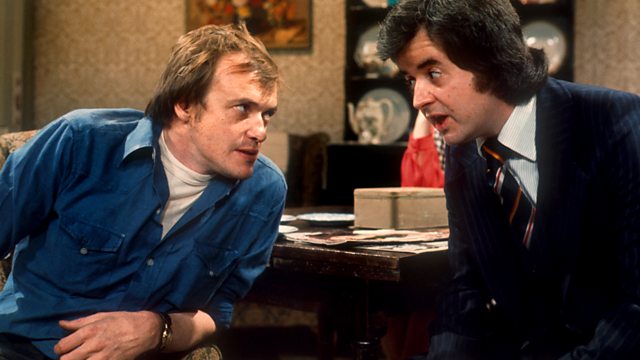 Guess Who's Coming to Dinner
Terry is not keen to meet any of Bob's snobbish friends.
Starring James Bolam as Terry Collier, Rodney Bewes as Bob Ferris and Brigit Forsyth as Thelma Chambers.
With Sheila Fearn, Olive Milbourne, Julian Holloway and Gretta Gouriet.
Created and scripted for BBC TV by Dick Clement and Ian La Frenais. Adapted for radio by Patrick Tilley.
Producer: John Browell
Originally lost from the archive, the audio was recovered in a BBC Treasure Hunt.
First broadcast on BBC Radio 4 in September 1975.
Last on