Main content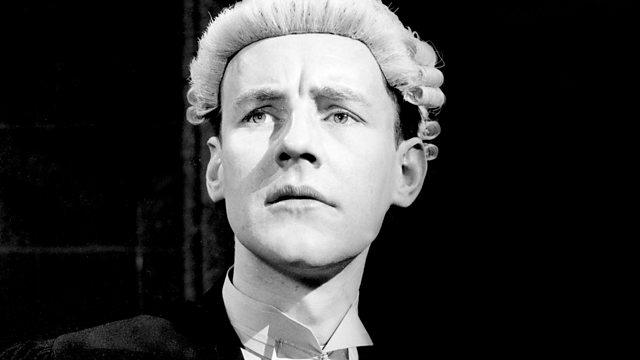 Rookie barrister Roger Thursby must gear up for a medical case. Stars Richard Briers and John Le Mesurier. From June 1970.
Faced with a case involving osteoarthritis, rookie barrister Roger Thursby must bone up on his medical knowledge.
Roger Thursby ...... Richard Briers
Henry Blagrove ...... Richard Waring
Sally Mannering ...... Ann Davies
Belkin ...... John Bresslin
Rennell ...... Robert Dorning
Guest stars:
Eagler ...... Richard Caldlcot
The Judge ...... John Le Mesurier
Other parts by Malcolm Hayes, Clifford Norgate and Frederick Treves.
Adapted for radio by Richard Waring from the BBC TV scripts.
Restored from BBC Transcription Service tapes - originally edited for sale abroad.
Published in 1955, Henry Cecil's comic legal novel Brothers in Law was adapted first for TV in 1962 by Frank Muir and Denis Norden. It provided the first regular starring role for Richard Briers, who later reprised his role of the idealistic young lawyer Roger Thursby for BBC Radio between 1970 and 1972.
Produced by David Hatch.
First broadcast on BBC Radio 4 in June 1970.